Real Estate Guide For Maple Ridge in Vancouver Canada
Maple Ridge is a great city in Vancouver. It has a robust arts and cultural scene, full of plays, museums, and performance arts. Recreation also extends to the outdoors. If you are an outdoor enthusiast, you can enjoy certain activities like fishing, hiking, riding horses, and more.
It also plays host to one of the fastest growing tourism sectors in America. This sector is known as Agri-tourism. These include country festivals, bird sanctuaries, local cheesecrafters, blueberry farms, and even bird and fish hatcheries just to name a few.
These are just some of the things you'll find in Maple Ridge. If these things interest you, and you'd like to surround you and your family with these, then why not buy or rent a property in Maple Ridge's thriving real estate market.
Let's check out several facets of the real estate market.
Maple Ridge Real Estate Guide
In the last month, there have been more than 250 new listings in Maple Ridge. A report covering the whole of August to the current date of September, it indicates that a house only stays in the Maple Ridge market for 24 days. This means that both new and old properties are being scooped up in less than a month's time.
The average selling price currently sits at upwards of $800,000. This is almost a 5% increase from the past month, and more than a quarter increase from a year ago.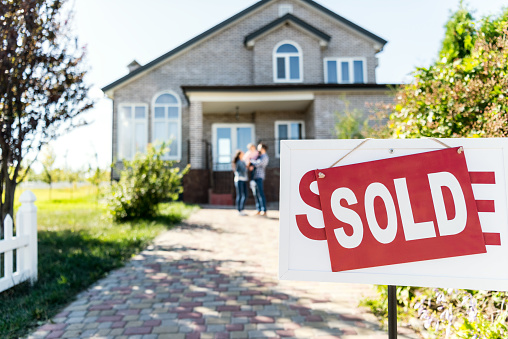 The rise in the average selling price is due to the change in the types of homes being sold. The report suggests that it is likely due to more high-priced homes being sold than lower-priced homes.
Looking at the past year, the average sold price across all properties is increasing. There may be some months that the price decreases, but overall, the next month is always on an upward trend.
AVERAGE SOLD PRICE
Let's take a look at these prices since last April 2020. 
| | |
| --- | --- |
| MONTH | AVG. SOLD PRICE |
| APRIL | $764,568 |
| MAY | $703,049 |
| JUNE | $752,457 |
| JULY | $723,285 |
| AUGUST | $777,460 |
| SEPTEMBER | $809,608 |
Sales Volume
Next, let's take a look at the sales volumes of certain property types in Maple Ridge. We'll be looking at three types of properties: detached, townhouses, and condos. Let's take a look at data from July to September.
In this report, we'll see an upward trend as well
In July, detached sales volumes reached 82. Townhouses sold 50 and around 30 condos were sold. In August, detached units sold about 110, townhouse units sold 44, and condos sold 31.
For September, detached units sold 96, townhouse units sold 53, and condos sold 13. Bear in mind that these numbers were collected within the second week of September. These numbers will surely increase.
Rankings
In terms of rankings, Maple Ridge finds itself in an interesting place. Out of 20 cities in Greater Vancouver, Maple Ridge is the 18th most expensive. This makes the real estate there quite affordable when compared to the other cities.
It is the 4th fastest growing market in the area and is currently the 11th fastest selling market.
---
Related Posts