Real estate is an important industry, no matter where you live on God's green Earth. It is a very important factor in people's lives. We can see this in Maslow's Hierarchy of Needs.
The Hierarchy of Needs is a psychological pyramid model that depicts the different needs that people need in their lives. The pyramid is split into various stages of needs and is read from the bottom up.
The bottom signifies the most basic needs. The first tier is physiological needs. It includes food, water, warmth from the cold, and rest. The second tier is safety needs. This includes security and safety.
The interesting thing here is that a house or a home belongs to both of these need tiers. This is how important it is.
This is where The Local Living comes into the picture. We are dedicated to ensuring people in Canada have everything they need to attain one of their most important needs, a home.
How the Local Living Can Help You
The Local Living focuses on several services. In a broad sense, our website helps both home owners and sellers to understand what is happening in certain parts of Canada.
In understanding the market, they can make an informed decision on where to live or whether to sell their property.
How do we get this information out to people? We do this via several of our blog posts. Based on the needs of the people, these blog posts evolve.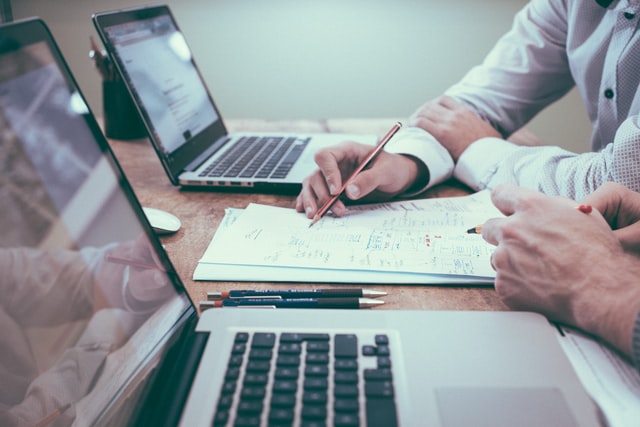 These can be about the market in general. Oftentimes, they cover a specific area, city, district, and even sub-district. They can even cover certain property types like apartments, condos, or luxury homes.
Our goal for these posts is to first and foremost inform the readers. We hope that they will allow them to make an informed and safe real estate decision.
Apart from that, we also put several listings on our websites for people to check. These listings go hand in hand with our blog posts, and people can directly check on the house, the area, the number of rooms, and the price for their decisions.
Canada's Real Estate Industry
Due to the pandemic, each real estate market has gone through some challenges and interesting developments. Canada is no different.
Currently, there are mixed sentiments of unease and upticking within the Canadian real estate market. The difference is in the type of property being talked about.
The industrial real estate market for instance is very healthy. The national vacancy is very low right now. Couple that with tight conditions in certain metropolitan areas like Vancouver and Toronto, and we have a bright outlook for the industrial real estate market.
On the opposite spectrum, we have the retail market. The pandemic has caused many retail properties to close down. The market for these types of buildings has suffered due to it. However, due to the rise of e-commerce, many of these businesses are bouncing back in a different way.
Here are a few insights for other property types as well.
Purpose-built Rental Housing
The current generation as well as the economic trends have indicated that purpose-built rental housing is becoming the preferred type of home for the baby boomers and millennials. They are looking to go smaller and rent instead of buying a home because of the costs involved.
One other fact is that the government has taken actions to suppress the ownership of land. This has pushed many to rent instead.
Office Properties
Just like the industrial real estate market, office properties also have a very healthy lookout right now. Employment and technological advancements have been up in Canada.
While the market looks healthy, the current situation has instigated a number of changes within office properties.
Residence for Single Families
Price has always been an issue with these types of properties. In fact, it has put the market for single-family residential properties under immense pressure.
The fact is that the investment and development for these types of properties are becoming highly priced; even higher than high end properties.
Condominiums
Condominiums construction has been going strong in 2020. Despite that though, surveys state that people are not all that hot with purchasing condo units.
This is most likely because the price for condos is nearly equal to the price for single-family residentials.
The Local Living

This is only a small taste of what The Local Living can offer you. We not only offer insights into the real estate market, we also develop articles that will hone in on certain cities, districts, sub-districts, and even property types.
If you are looking to buy or sell a certain property, visit The Local Living website now to form a well-informed and insightful decision for a very important need in your life.
We hope that people use the information we provide to find the best suited property for their needs, and ultimately, get the most out of their money.