Real Estate Guide for Luxury Homes in Maple Ridge in Vancouver, Canada
Maple Ridge's real estate market has been quite active recently. The healthy real estate market activity is an indication of how the rest of the area is faring as well.
Four years ago in 2016, Maple Ridge's real estate market was taking a dip right after it went through a period of quick growth.
This may be due to the historical significance of the area. Within the area, there are seven distinct neighborhoods. Each neighborhood has its own set of cultural quirks and history. One example is Webster Corner in Albion. It was known to have quite the Finnish population.
If you are looking to buy a luxury home in the area, you may find it hard to locate a suitable home. Let's take a look at why.
Maple Ridge's Luxury Home Market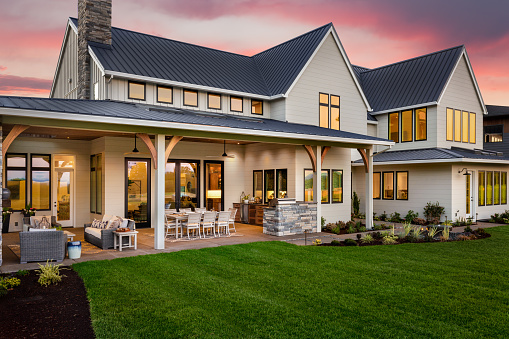 While Maple Ridge's real estate market has been active, the same cannot be said for its luxury homes. Despite that, you may be in luck as the luxury homes in the area are becoming increasingly affordable.
If you can believe it, the price of luxury homes in Maple Ridge is nearly equal to that of a single detached home. If you can find it, this is a good deal as you end up spending less for more space and land as well.
The rate for luxury homes in Maple Ridge currently ranges from $1 to $2.5 million. Looking at the real estate market, homes that cost this much in the area are generally moving at a slower pace than homes ranging from half that amount. However, the market is still reportedly strong.
The luxury homes in the area have everything that a buyer may need. Several homes have multiple bedrooms, two storied homes, and even extra acreage at your disposal with some reaching 4 acres.
The most expensive homes in the area can be found in Silver Valley, Albion, and Haney.
The Other Side of the Coin
The weak demand for luxury homes means that other home types are thriving. In Maple Ridge specifically, the current demand is more for condos and townhouses. For sellers, this is also the type of real estate that agents are looking for.
Apart from these two, single detached homes are another attractive piece of real estate in Maple Ridge. The activity for this type of home is quite active.
For condos, the average price currently sits at slightly more than $200,000. For townhouses, it sits just shy of $400,000.
For single family homes, the benchmark is approximately $711,000+. The demand for single family homes is quite high at present as families are seeking more affordable space.
For all intents and purposes, Maple Ridge's real estate market is priced fairly when compared to other neighborhoods like Downtown Vancouver, Richmond, Surrey, and Port Moody just to name a few.
Thus, if you are in the market for a spacious home for less money, Maple Ridge is a good place to scout. It provides great amenities, a desirable quality of life, and value for money that is not very common in most areas right now.
---
Related Posts